The Top Bridal Bouquet Trends for 2024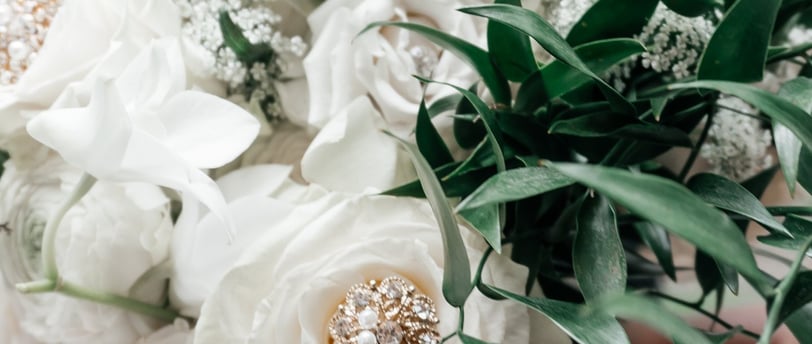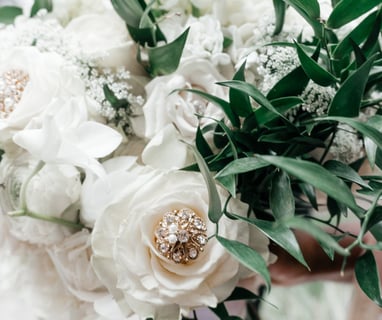 The Top Bridal Bouquet Trends for 2023-2024
The bridal bouquet is one of the key components of of the entire wedding ensemble, so it's important to carefully consider its selection. After all, the wedding bouquet should adorn the bride and accentuate her beauty and qualities.
Let's take a look at the new trends that the upcoming wedding season of2023-2024 will bring.
One of the main trends is the Small Bouquet for the bride and bridesmaids.
The bridal bouquet 2023-2024 is significantly smaller and predominantly composed of round-shaped flowers. The wedding bouquet appears more like an accent, designed to complement the bride's dress rather than overshadow it. When choosing a Small Bridal Bouquet 2024, it's worth focusing on wow florals, such as a large peonies.
Another fashionable trend is that the bridal bouquet 2024 should contain a Minimal Greenery Bouquet. Thus, the trendy notion that noble green color means the absence of greenery is reinforced by the new influences in the wedding industry.
Mono-Blooms Bouquet are also in trend. Such bride and bridesmaids bouquets exude an incredibly light, modern and dynamic look. The Mono-Blooms Bridal Bouquet in 2024 pairs perfectly with the modern aesthetic of minimalism, which is highly popular.
Asymmetry continues to maintain its popularity. Cascading Drip Bridal Bouquets 2024 with elements of tropical plants hold an honorable place in the top wedding trends for 2024. Sculptural bouquets with a wide range of movements and luxurious textures emphasize the train of the dress, adding an incredible charm of the entire look.
Dusty Blue Hues will also be at the peak of fashion in the upcoming wedding season 2024. This color scheme is ideal for couples who opt for a neutral color palette as an addition to their existing color scheme.