Finding the perfect wedding dress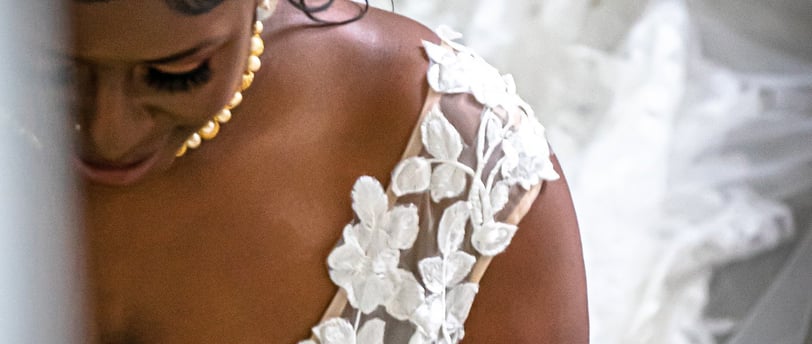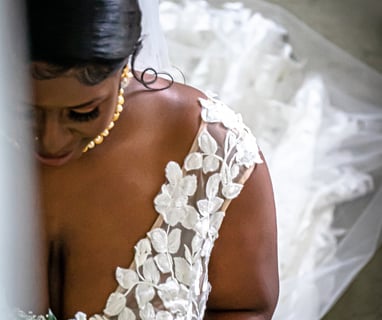 Finding the perfect wedding dress 2024 that flatters your figure is an important part of your bridal journey. With so many styles and options to choose from, it's essential to consider your body shape to ensure a dress that enhances your natural beauty and makes you feel confident on your special day.
For brides with an hourglass figure, a fitted silhouette that accentuates your curves is a wonderful choice. A mermaid or trumpet style gown will highlight your defined waistline and gracefully hug your hips before flaring out at the bottom. This style beautifully showcases your feminine shape and exudes elegance.
If you have a pear-shaped figure, consider a ball gown or A-line dress. These styles feature a fitted bodice that cinches at the waist and a flowing skirt that skims over the hips and thighs, creating a balanced and romantic look. Opt for details and embellishments on the bodice to draw attention upwards.
Brides with a petite frame can opt for sheath or column dresses. These sleek and slim silhouettes elongate the body and create a modern and sophisticated look. Choose a dress with a high neckline or a V-neck to add dimension, and avoid overwhelming details that may overpower your frame.
For those with a more apple-shaped figure, empire waist dresses are a great choice. These dresses have a raised waistline just below the bust, creating a flattering and elongated silhouette. Look for flowing fabrics that drape gracefully over the midsection and consider a V-neck or sweetheart neckline to enhance the décolletage.
If you have a tall and slender figure, you can rock a variety of styles. Consider a sheath dress with clean lines and minimal embellishments to showcase your statuesque frame. Alternatively, a ball gown with a voluminous skirt can add drama and create a regal presence as you walk down the aisle.
Remember, the most important thing is to choose a dress that makes you feel like the best version of yourself. Don't be afraid to try different styles and consult with a professional bridal consultant who can offer guidance based on your body shape and personal preferences. With the right dress, you'll not only look stunning but also radiate confidence as you embark on your journey to marital bliss.